About D & G Vinyl Decking
D&G has been making quality decks, railings and fences for Edmonton area for years now. We pride ourselves in keeping quality superior and of highest industry standards. We use the best products and make sure installations are done correctly and accurately.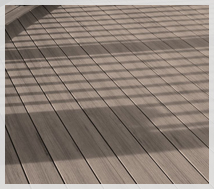 Vinyl decks are a popular alternative to high maintenance wooden decks. Keeping Edmonton weather in mind, it is also more feasible to get vinyl decks. They are easy to install and very cost effective. They work as a good option for walkways, balconies, porches, decks and swimming pool area. 
These vinyl decks are slip resistant and waterproof making them ideal for Alberta weather.We work hard to provide our customers with the cheapest vinyl decks in Edmonton. We offer our services for not only residential clients, but have become popular among commercial establishments which include apartments, condominiums, retirement homes, hotels and more.
Aluminum railings installed by us are the best in the area at the lowest possible prices, whether they are for residential or commercial establishments. The rails designed by us are durable and long lasting as well as aesthetically appealing. Our railings are designed accurately to meet the most stringent standards in North America.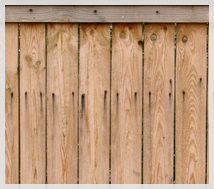 If you are looking for wooden fences, we are the best option available in the market for you. Our quality of work is superior and prices are unbeatable. Our designs are accurate and appealing to the eye and we make sure all the work done by us is fast and efficient. We strive to make fences, rails and decks within the budget of our clients. They are designed to withstand Canadian weather and meet any city requirements.
Convert your deck and backyard into an oasis you've always wanted and the place you don't want to leave – while increasing its life. Vinyl decking will improve your deck's look and protect it from wear and the weather.
At D&G Vinyl Decking, we offer both commercial and residential deck installation service.  We have successfully complete numerous large apartment complex deck conversions, which included waterpoofing outdoor decks and installation of aluminium railings.
Residential Vinyl decking
At D & G Vinyl Decking, we  offer one of the best prices when it comes to protecting your deck.  With Vinyl Decking, you don't have to worry about splinters on your children's hand and feet.  Our vinyl deck membranes keeps the deck safe to walk on at all times. Get a Maintenance Free Deck Now, call us for a free quote!
Don't settle for less. Our Vinyl decking service will increase the value of any commercial property.  Give that extra touch to your apartment building of condo and increase your occupancy rate or rate of sale closures.  No matter if it is the backyard of a townhome or a balcony in apartment building, our professionals will help you change the look and appeal of it and best of all, the product and material we use is long lasting and weather resistent.